1 / 1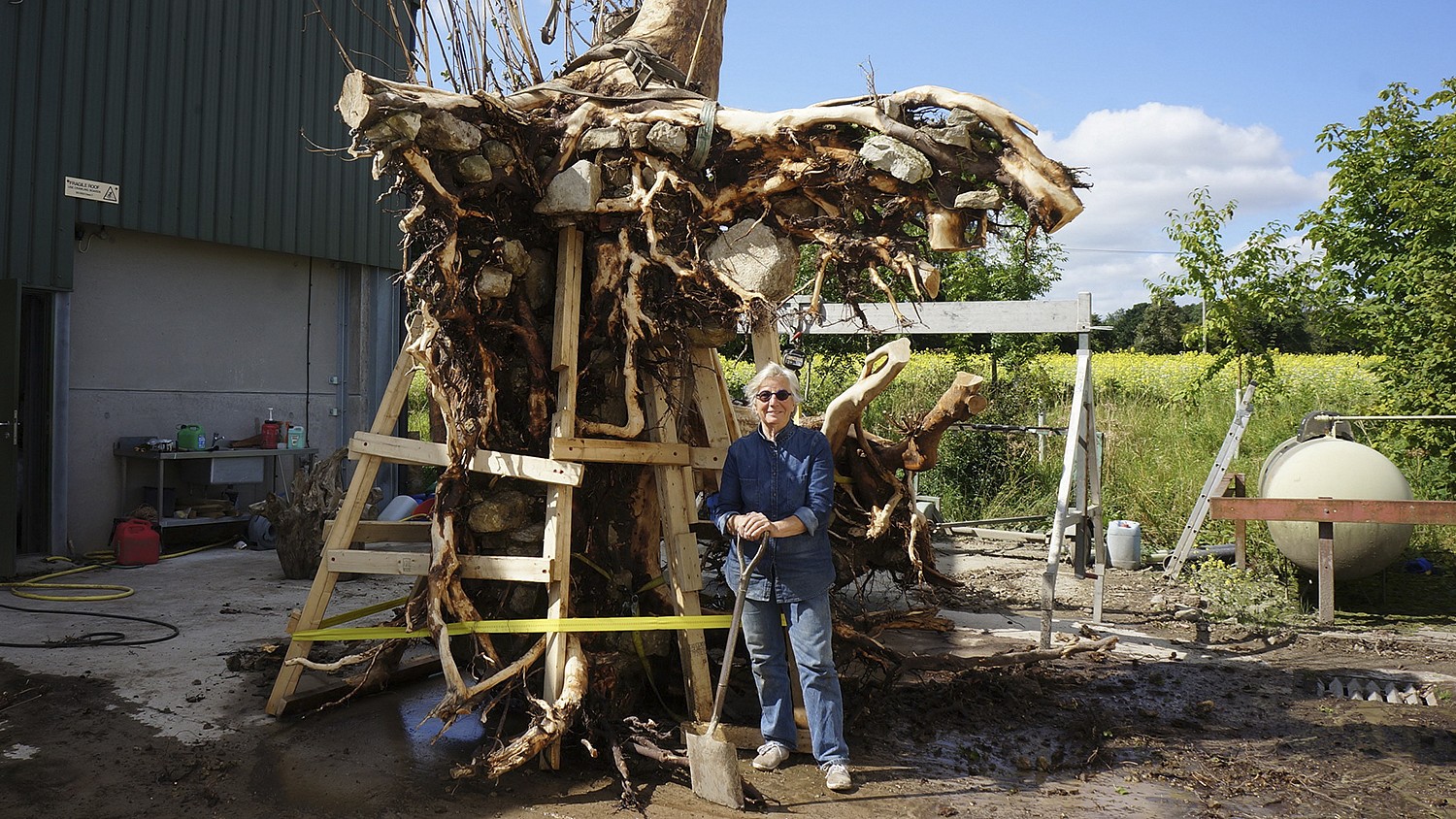 Judy Pfaff's site-specific work titled, "Roots Up," is currently on view at Messums Wiltshire (Tisbury, UK), through November 26, 2017.
Pfaff's 140-foot long installation is housed in a 13th century monastic barn and pays homage to the surrounding landscape by incorporating found materials such as wood, stones, and root balls from 300-year-old Sycamore trees.
"Mad King Suibhne," a new opera by Noah Mosley, will be performed amidst Pfaff's installation, utilizing the artist's cosmic forms as an integral part of the set.Performances of the play will take place from November 30 to December 2.
For more information visit: http://messumswiltshire.com/judy-pfaff/
Back to News + Videos